An Insider's Look at Animal Rescue – Foster (part 3)
After Sassy and Jackson were fully assessed and their medical treatment plan was established, a foster was found to take care of them until they were healthy and ready to find a new home.
One of the least known and understood roles in animal rescue is fostering. Fosters are the unsung heroes that open up their homes to animals who need special attention and care. They are almost always volunteers who for some reason can't adopt an animal but want to help save lives. They do this by welcoming rescued animals to become part of their family for a week, a month or longer. Fosters ensure that a rescued animal receives all of its medication, monitor its eating and drinking, and help socialize animals who are afraid or uncomfortable around people.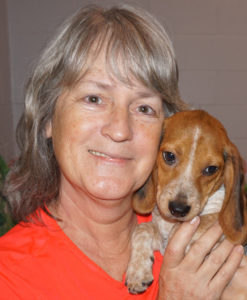 During this process, fosters form a special bond with these animals. They know that they won't stay with them forever, but it is impossible not to get attached. Often our fosters will feed puppies or kittens that are only a few days old with a small syringe every two or three hours around the clock. They see animals that were literally on the brink of death from exposure, starvation, infection, and injury slowly heal, grow, and become part of their family.
Of course, this bonding makes it hard when it is time for a fostered animal to go to their new forever home. Many of our fosters compare it to a child leaving home. Most shed a few tears when they say goodbye, but in their hearts, they know that they saved the life of an animal that had nobody and no chance otherwise. Unlike donors or other types of volunteers, fosters have "skin in the game". They don't just give money or time…they give themselves.
Because Sassy and Jackson were in bad health when they arrived, a foster offered to take them in and care for them while they recovered. This foster, Audrey, is a long-time volunteer at the shelter and likes to give her own names to animals she fosters. She chose the names "Penelope" and "Cruz" for Sassy and Jackson. She took them in and cared for them, giving them constant attention and love.
Today Penelope and Cruz (a.k.a. Sassy and Jackson) came to visit the shelter while she performed volunteer work and picked up some medication for them and we were amazed at how much better they looked!