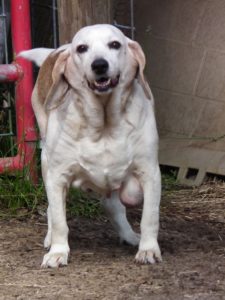 Fosters are people that we can rely on to care for animals when we are short on room or the animal has special needs. We love and support our fosters and rely on them heavily to fill in whenever and wherever they are needed.
Fostering for an animal rescue is not something to be taken lightly. As a foster, animals are relying on you to care for them and provide a loving, safe home until they can be adopted or returned to our direct care. Because of this, our fosters go through an application and approval process to ensure that they have the knowledge, experience, and facilities to carry out this responsibility.
Fostering is also very personally rewarding. It is one of the most direct ways to help animals who have no other options available. As a Dixie Adoptables foster, you can take pride in your contribution to our mission.
Our fosters are our partners.
If  you would like to apply to foster for Dixie Adoptables, please fill out our online application to start the process. We look forward to talking with you about this important and special opportunity.